D.L. Flowers: Then and Now
Dirk Louwers, C.E.O. and founder of D.L. Flowers, was only 20 years old when he drove the first truck to England. Here the Flying Dutchman quickly stood out. Not only because of the good quality of his flowers, but also because of the time he took for customer contact. In a short time he got to know his customers well and his clientele expanded rapidly.
From scheduled service to a growing export company
What started with a regular flower route, grew into a thriving export company. Nowadays D.L. Flowers drives to England and Scotland three days a week with a truck full of fresh flowers and plants and the most beautiful decorative items. Our products are delivered in sturdy cardboard boxes, which we take with us for reuse on the next delivery. In this way we make the world a little greener.
Weekly visit to the customer
Personal contact is the common thread through our past and present. Our salespeople still travel weekly to England and Scotland to maintain personal contact with our customers. From Isle of Wight to Thurso, we know our customers.
We sell flowers
The single line driver of the past or the growing international company of today: we did and do sales without any hassle. We love the authentic call it old-fashioned way of selling. No difficult words or fancy marketing terms, just say it like it is. And if you ask us 'what does D.L. Flowers do? the answer is simple: we sell flowers!
International team and webshop
The team at D.L. Flowers currently consists of 33 employees, spread over the Netherlands, Scotland and England. The flower cart from back in the days no longer exists, but has changed into a user-friendly webshop with more than 10,000 products. We work hard seven days a week to deliver these quality products to florists in the UK.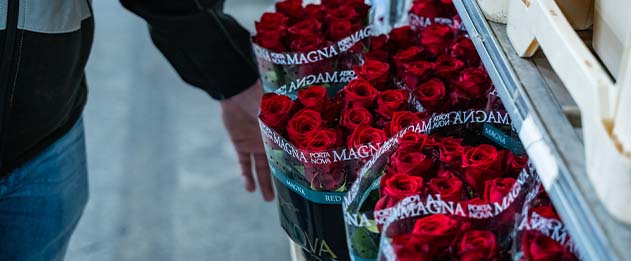 Growing together = blooming together
At D.L. Flowers we are passionate, specialized and customer-friendly. We believe in authentic flower trade and personal attention for our customers. All this supported by modern techniques, which make things just that little bit easier. A long-term customer relationship is our greatest asset. Let's grow together!